You are responsible for language education at your company?
Good. You are in the right place to learn how to make your employees think in a foreign language and speak almost like a native!
Never in the past have foreign languages been as necessary for business success, and never have there been more opportunities to study them online. However, as a company, your employees should be fluent in foreign languages not for the sake of studying literature or having a "well-rounded" personality alone, but for improving the bottom line. You (and certainly your customers) do not want to employees who just repeat - like a parrot - a certain number of sentences, as soon as they are responsible for at least moderately complex tasks.
Your employee's foreign language skills are fine as long as clients and partners are satisfied, as long as your employees get you the results you are looking for (in negotiations, sales or customer service). To achieve that, your employees should be able to react spontaneously, flexibly and in a competent manner to outside demands, as well as proactively approaching other people.
Unfortunately, conventional language courses may help students memorize a certain number of words and phrases. However, most language students encounter difficulties whenever they need to craft their own speech in a more complex situation.
Our method focuses on preparing for real life. From Lesson 1, students focus on learning general patterns of sentence building, and practice improvised communication in a specific set of situations.
Looking forward to assisting you!
The GO Method
The GO Method applies research in psychology as well as principles of quality management to the language teaching process.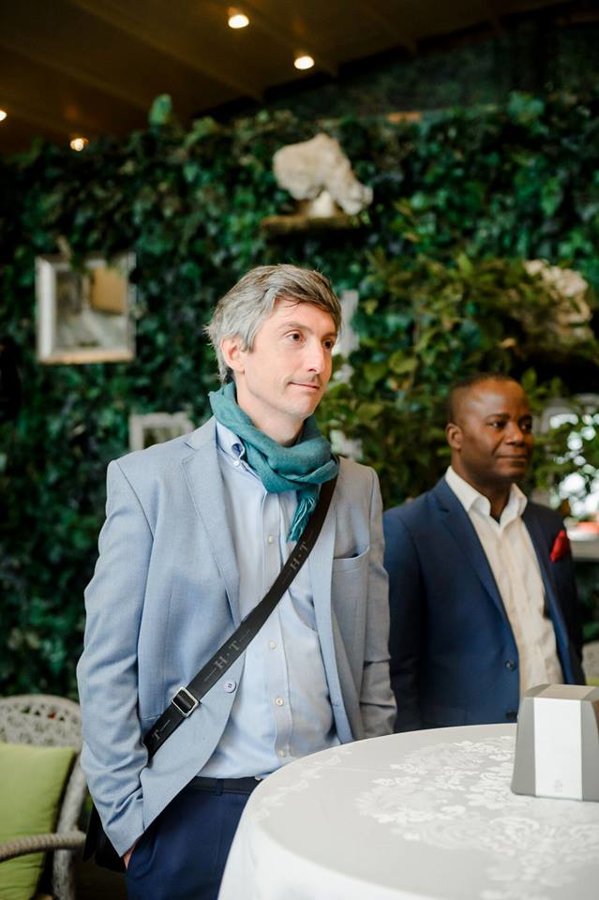 Gerhard J. Ohrband

Psychologist and polyglot from Hamburg /Germany (*1979). Married with children. MA in psychology from the University of Hamburg. More than 15 years of experience as a university lecturer in psychology as well as a consultant for UNICEF, Terre des Hommes, IOM, the EU and private companies. Coordinator of the GO Method network, with representatives in more than 90 countries worldwide.
I speak 21 languages. Isn´t this a suspicious sign of being a fake guru? I try to be as transparent as possible about my language skills. If you go to the podcasts section, you can check out for yourself how well (or faultily) I speak each of those languages. I record the podcasts in one take, without reading from notes, without repeated recordings and without any editing out of mistakes whatsoever. The goal of the podcasts is to be of help to as many people as possible. If I commit mistakes while talking, but listeners (native speakers) get the idea of what I am saying and it makes a difference in their language learning, that is more than enough for me.
And, it took me more than 20 years of learning those languages, and I am still working very much on them. Therefore, I am not promising any magic cure. However, this experience has given me insights into what works and what doesn't.
Testimonials
Daniela Mârzac, physician:
Surely the best choice for German courses! Learn German quickly, according to your own needs, applying grammatical rules in building your own sentences, using daily routines and self-discipline. For me, personally, the main advantage was the various and advanced conversation themes, absolutely necessary for integration and functioning in a foreign society.
Cristina Burucenco:
Interesting, flexible, a bit shocking, but never monotonous - this is how Mr. Ohrband's German lessons can be characterized. I have learned to work very independently, I have learned new ways of working, which I apply now in practice.
Octavian Cazac, lawyer:
I started learning German alone, through various mobile applications, but seeing the grammar is too complex I decided to use a teacher. Mr. Ohrband's lessons helped me reach a new level. In particular, he provided me with a structure, a learning strategy that helps me to continue to improve my knowledge in the long run.
Customers